Hamoon Health Center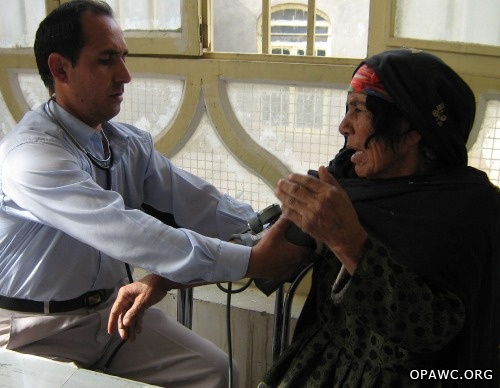 The Hamoon Health Center run by OPAWC in Farah Province was equipped with a new laboratory. By installation of new equipment in Homoon, we are glad to take another step in serving the needy and deprived women and children of the remote province of Farah. Now many of the major laboratory tests can be done in Health Center which is good news for people of Farah.
OPAWC expresses its deepest thanks to all supporters who through their donations and solidarity enabled us to support and save the lives of hundreds of miserable Afghan women and children. And congratulations to the women and children of Farah Province for having better health care facility in their own hometown.
Teachers Day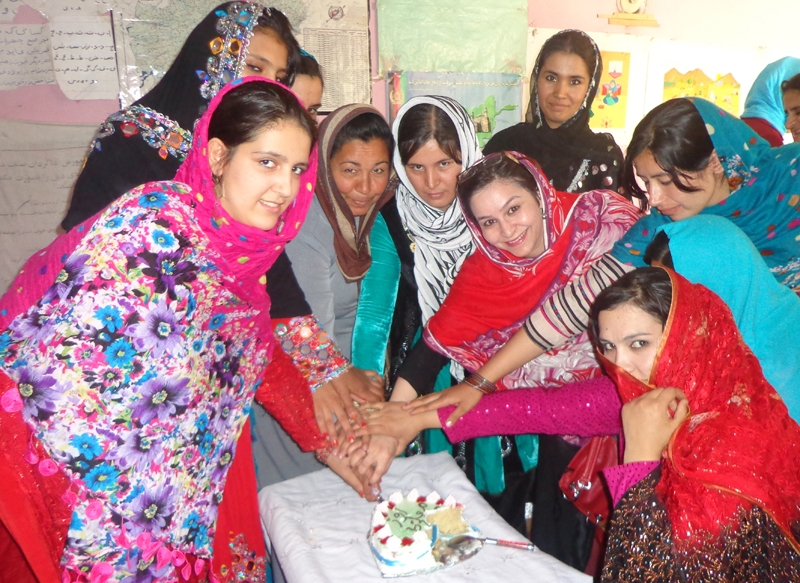 Teachers Day was celebrated by students  in safe provinces of Afghanistan including Kabul on 5 October 2013, and also in the Vocational Training Center (VTC).
Students of the VTC celebrated this day differently from other formal schools of Kabul city.
They did speeches and poems praising their teachers.
Latifa Ahmady ( Director ) talked about the importance of teachers and educated people, in particular women, in a community and the risks that they bear just to perform their holy job.
Representative of OPAWC in the conference "Violence Against Women"in Italy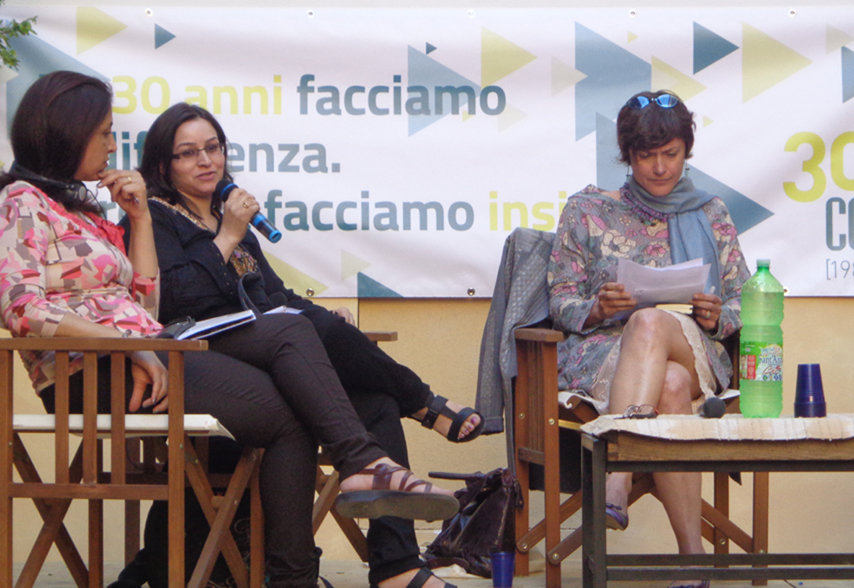 Representatives from 30 countries participated in a 3-days conference titled "Violence against Women" which was held in Florenceof Italy on June 6,7,8,2013. Latifa Ahmady the director of OPAWC represented Afghanistan in this important event.
150 Women Graduated from Vocational Training Center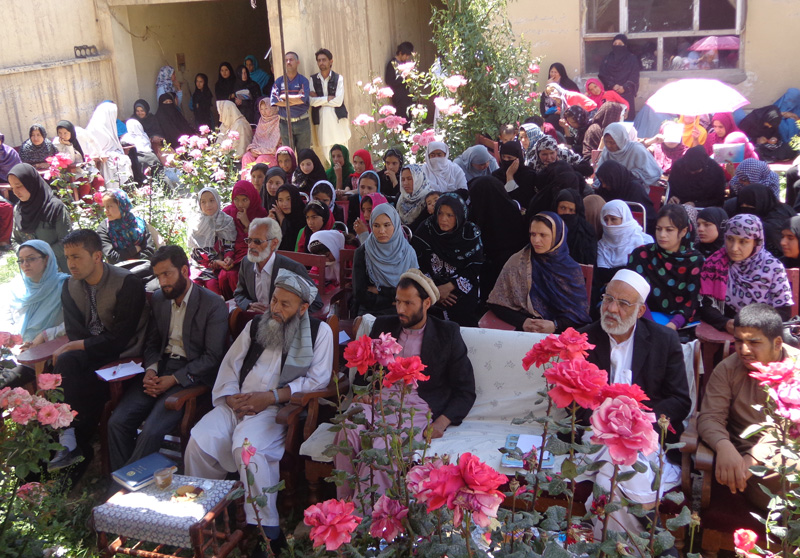 OPAWC is proud to graduate once again 150 women from its Vocational Training Center in Kabul. This achievement is another step to break down the chains of oppression among women of Afghanistan and empower them to stand for the right and economic self-sufficiency.
A Visit to Farah Province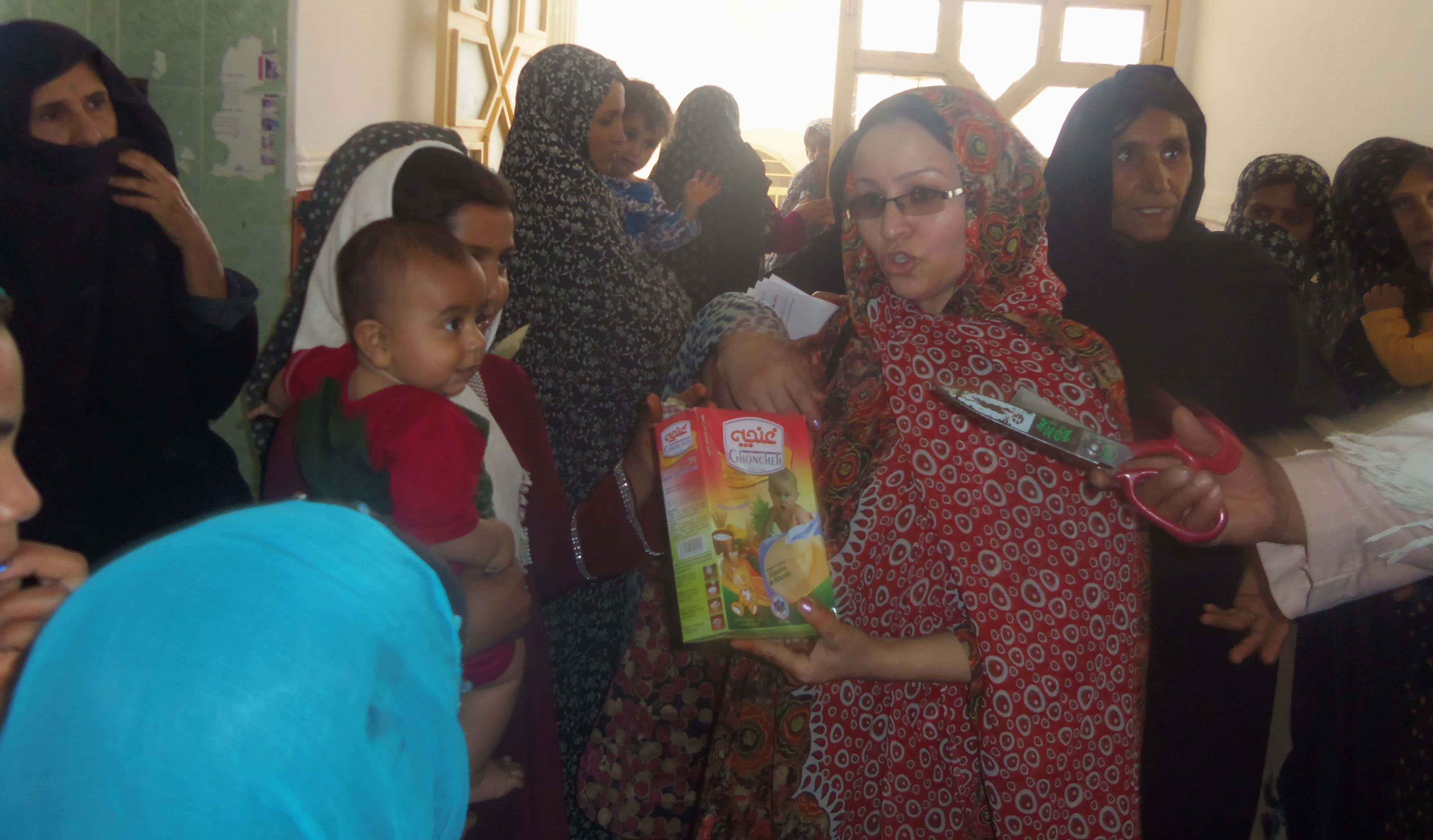 OPAWC director Latifa Ahmady visited Farah Province in the west of Afghanistan in late September 2012 and came back with fresh and new information about the province.
She found that around 25 thousand people (men and women) of that province are addicted to drugs.
Most of them are those who returned from Iran. Because of unemployment in the country, many people try to find a job in Iran and stay there for years.
Workshop/Training on the critique of Liberal Peace Building and on Decolonial Theory and Decolonizing Methodology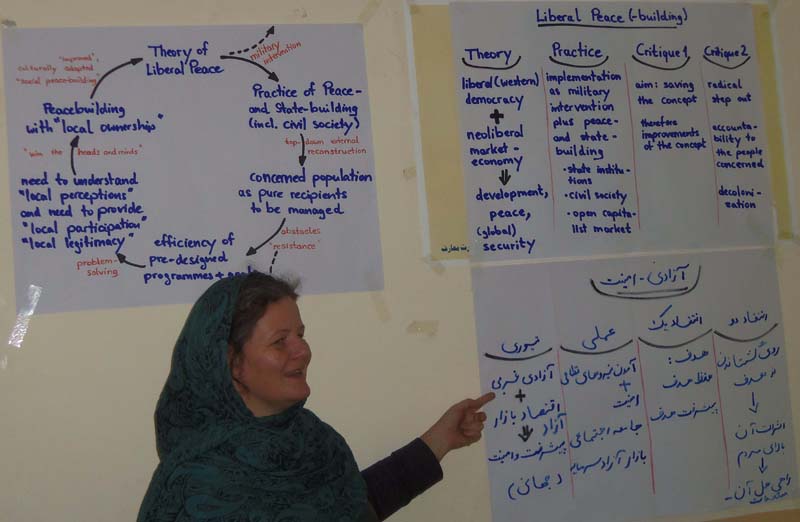 OPAWC staff and Students Participated in a one day Training work on the critique of Liberal Peace Building and on Theory and Methodology of Decolonization.
Celebration of Teacher's Day
Teacher's day was celebrated on 06/10/2012 in the Vocational Training Center (VTC).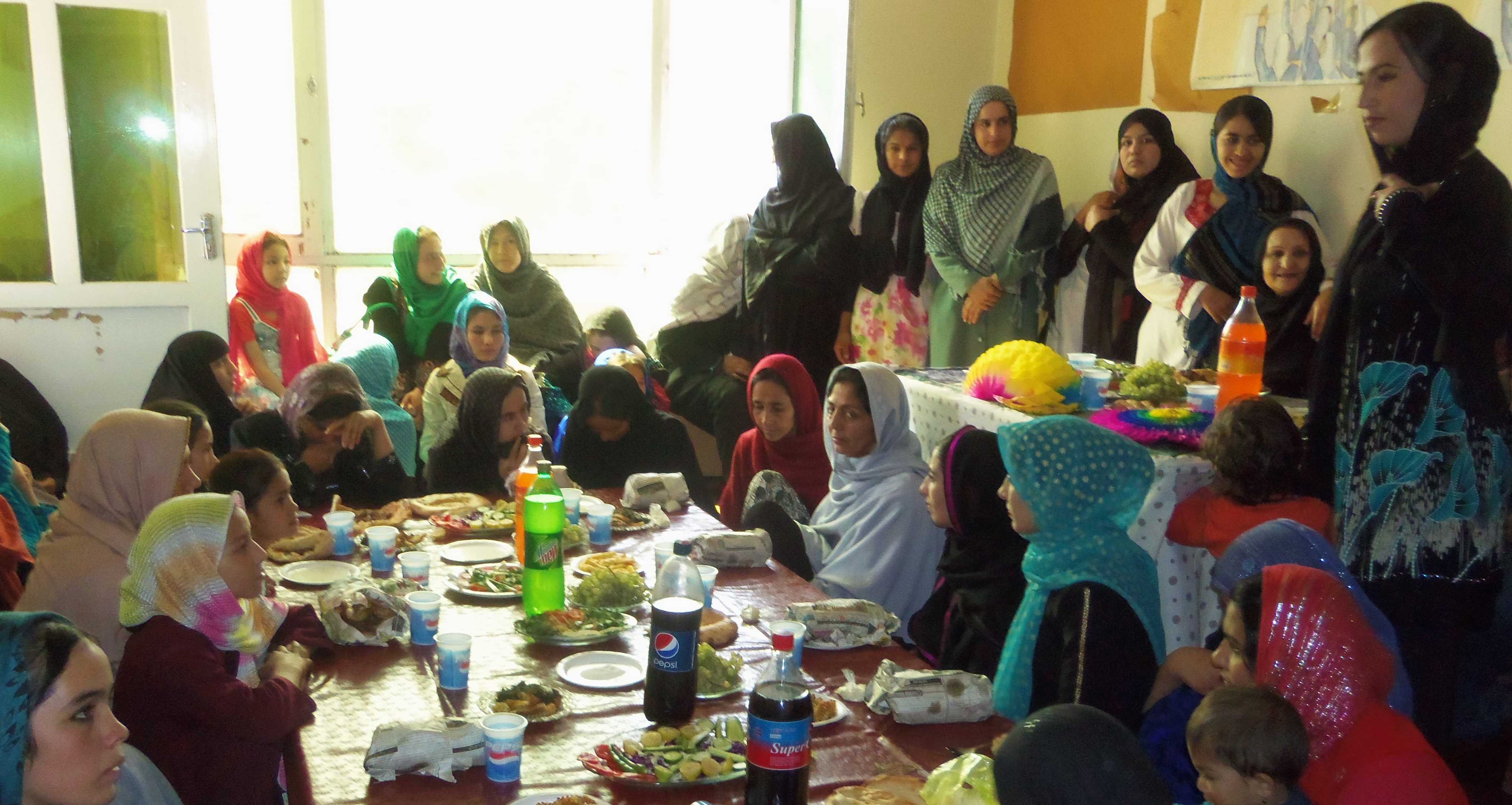 This day was supposed to be held on 23rd of June2012, but the government of Afghanistan changed the date to coincide with the International Teacher day, which is celebrated all over the world.
Graduation of 184 Women from Vocational Training Center
OPAWC is proud to have graduated 184 women for the fifth time from its Vocational Training Center in Kabul.
For this reason, we held a function on Tuesday, 10th April 2012 in VTC yard in Kabul.