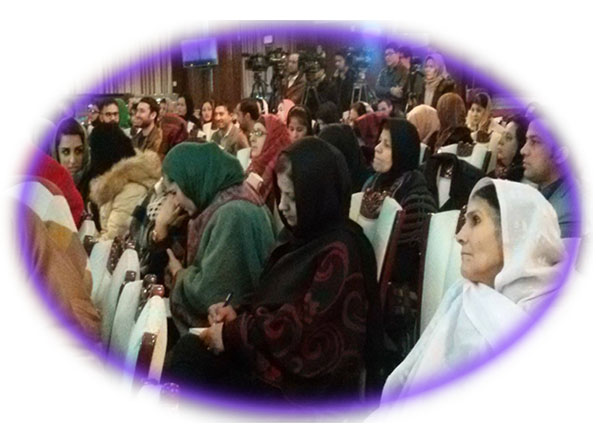 OPAWC participated in a conference "Men's Engagement in Women's Empowerment and Rights Achievement in Afghanistan" on January 28, 2015.
The conference was arranged in a collaboration of Checchi & company Consulting Inc. and the Afghan Women's Network.
Checchi released a report of a study that examined ways men can be involved in and contribute to women's rights work in Afghanistan.
The research was done in four provinces: Kabul, Bulkh, Herat, and Nangerhar. Some interviews were shown with men women who agreed with the sentence: Can men as father, brothers, husbands and colleagues be defenders of women's rights?
Members of the audience including OPAWC did not fully accept the research and rejected aspects of it, saying that research based on only four rationally developed provinces as examples cannot be considered representative for the country. Afghanistan has 34 provinces. In Ghor for example, a father committed sexual abuses on his daughters and their sisters. The research will be accepted once it is done in remote and insecure provinces.
OPAWC believes that some changes in the attitude of men towards women can be observed in a few developed provinces such as Kabul and Herat, but this cannot represent all provinces of Afghanistan.