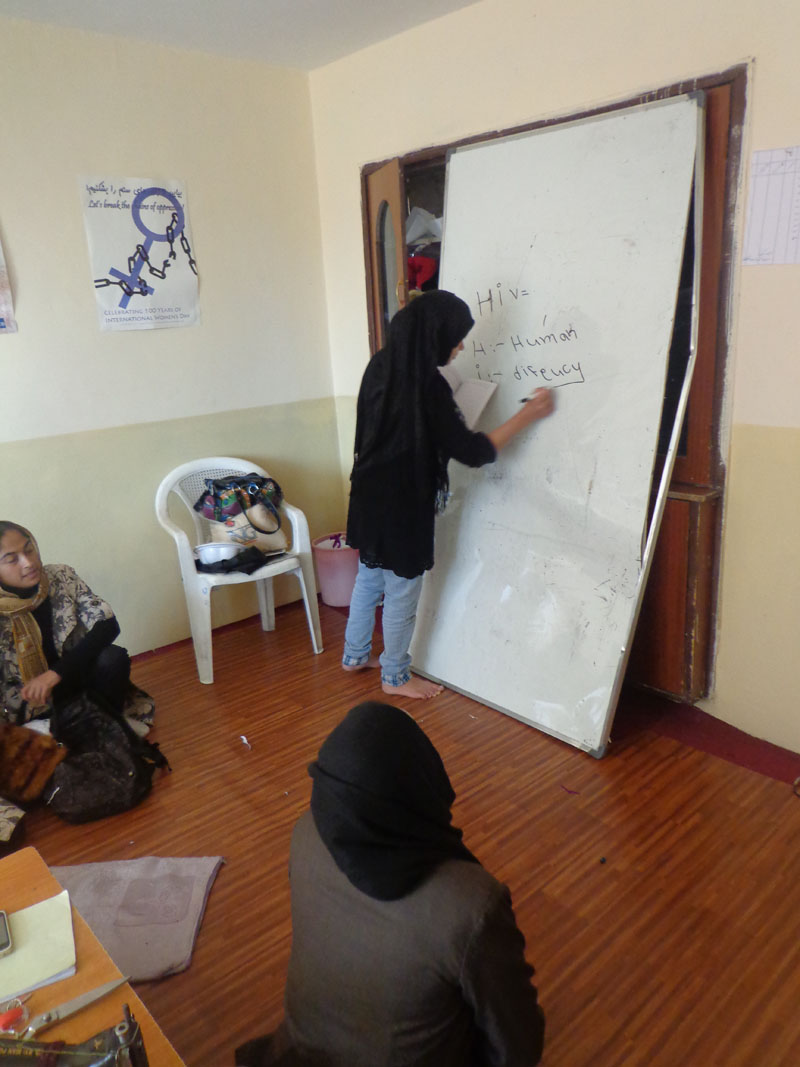 A two day workshop on HIV (human immunodeficiency virus) was held in the Vocational Training Center (VT C). The Workshop was presented by Nabila Mohammad Khalid, a 14 year old student of OPAWC center.
The workshop was held in both sections of the VT C. Nabila presented documents with information on HIV she had gathered: What is HIV, how it effects humans, what are the ways to prevent and treat this Virus. The information was very useful for the women and they participated with interest.
According to the United Nations, around 5000 people are thought to live with HIV in Afghanistan, but only 30 percent of them have been tested. Meanwhile official of the Health Ministry said that a lot of effort is needed to overcome the spread of HIV in Afghanistan, especially amongst mothers, throughout 2015.