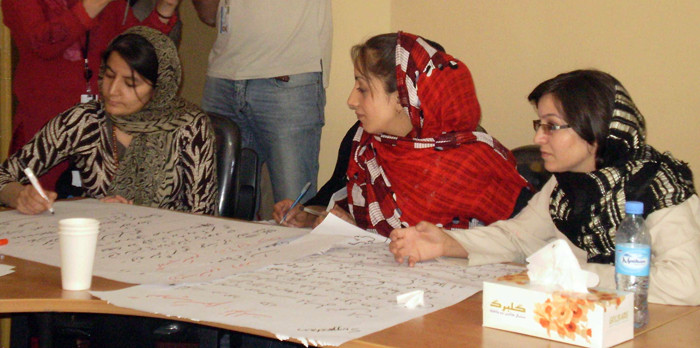 On June 1,2011, a representative of OPAWC participated in a one day workshop on self-immolation among Afghan women which was held by the Humanitarian Assistance for Women and Children of Afghanistan (HAWCA).
Many national and international NGOs participated in this workshop and shared their ideas on how to prevent women self-immolation in Afghanistan and what are the roots of this terrible tragedy. A CD titled "multimedia self -immolation prevention kit" will be produced by HAWCA and will be distributed among the participants.
Self-immolation among Afghan women is a big social issue in the past few years. Desperation and violence drives abused Afghan women to death by fire. Based on official statistics, each year 2300 Afghan women and girls, aged between 15 to 40 years, commit suicide.