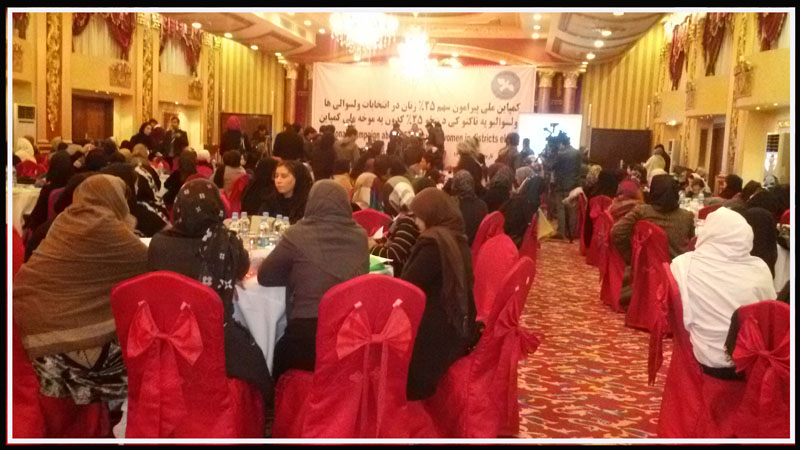 Psychological problems, self-immolation, no access to health care, gynecological difficulties, illiteracy, drug addiction, unemployment, poverty and financial problems have worsened the conditions of women in remote provinces and districts such as Badakhshan, Nooristan, Farah, Bamyan and others.
Not long ago, the new president Mr. Ashraf Ghani Promised to give four posts in his cabinet to women and to provide more opportunities for women in all institutions of the government. Instead of following up on these promises and increasing the chances of women in government, the new government has reduced the posts for women and women's participation in provincial and district councils from 25% to 20%. This action of the government has put into question Mr. Ghani's promises and commitment towards women.
In order to raise the voice of women for struggling for their rights, the Afghan Women's Network (AWN) held a conference in Kabul where more than 600 members of the provincial and district councils were invited.
OPAWC representative also participated in this conference and signed the banner which was designed by AWN urging the president to give women their rights as they constitute half the population of the community.