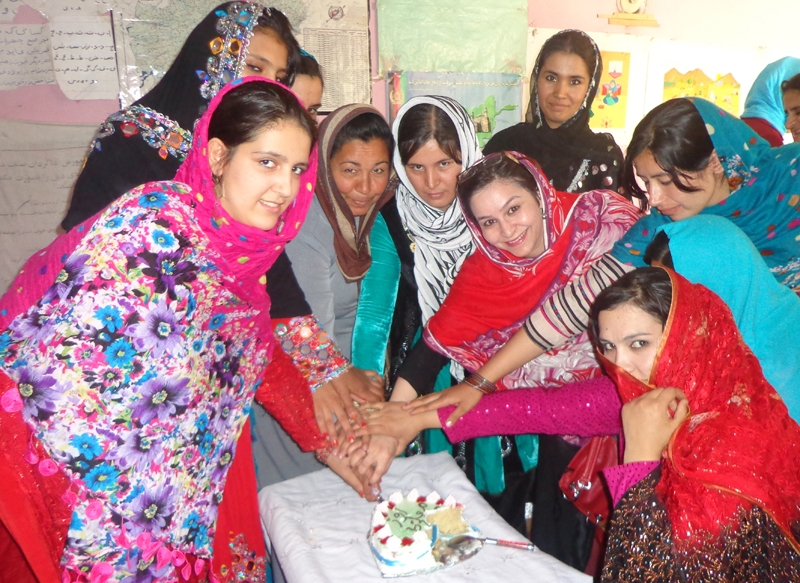 Teachers Day was celebrated by students  in safe provinces of Afghanistan including Kabul on 5 October 2013, and also in the Vocational Training Center (VTC).
Students of the VTC celebrated this day differently from other formal schools of Kabul city.
They did speeches and poems praising their teachers.
Latifa Ahmady ( Director ) talked about the importance of teachers and educated people, in particular women, in a community and the risks that they bear just to perform their holy job.
This Day is celebrated each year, and every year the government promises the teachers to bring positive changes in their lives, but unfortunately these promises remain just slogans. Hundreds of teachers are killed in different districts by opposition forces, teacher hace the lowest salary of all professions  and live in rented houses, But still they continue serving the new generations, Ahmady added.
 Nearly 200,000 teachers are teaching 9 million students in Afghanistan. A lack of a good education system, lack of teachers and lack of professional teachers training are other issues which put pressure on teachers at the moment.