OPAWC Afghan Women Training Center in Kabul
Today, Afghan women need our support more than before. After change of the regime, Afghan women Were forced to stay at home and  majority of them  Were stopped from going to school and work.
OPAWC helps flood victims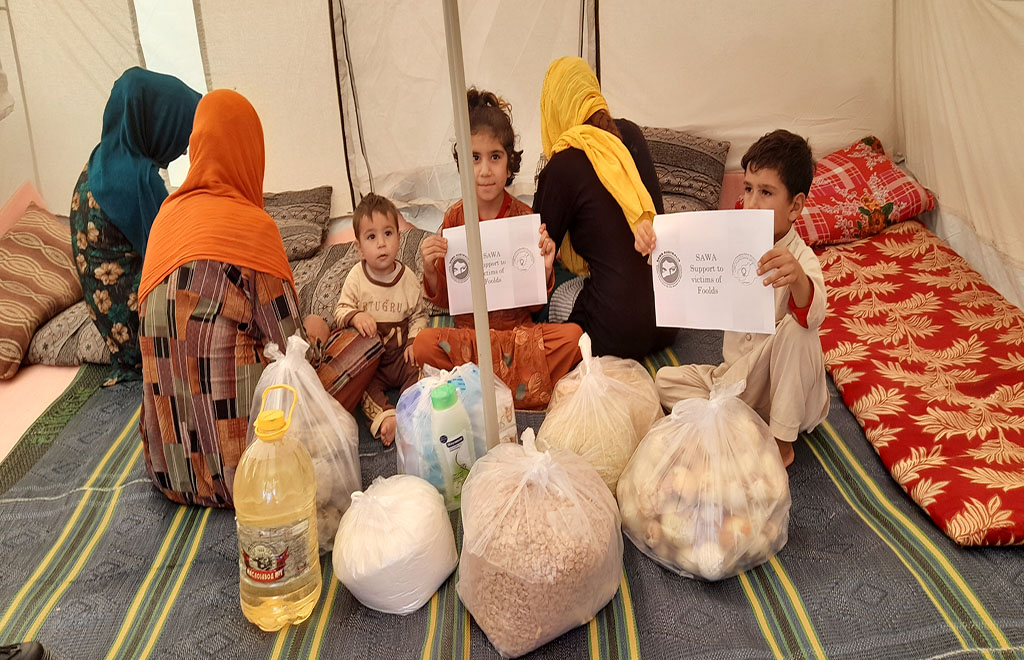 Afghan people are facing different challenges and go through hardest time of their history. Aparrt from poverty and destitution, recently flashfloods destroyed many districts and villages in different parts of Afghanistan, leaving the residents displaced and homeless.
OPAWC reach out to help earthquake affected people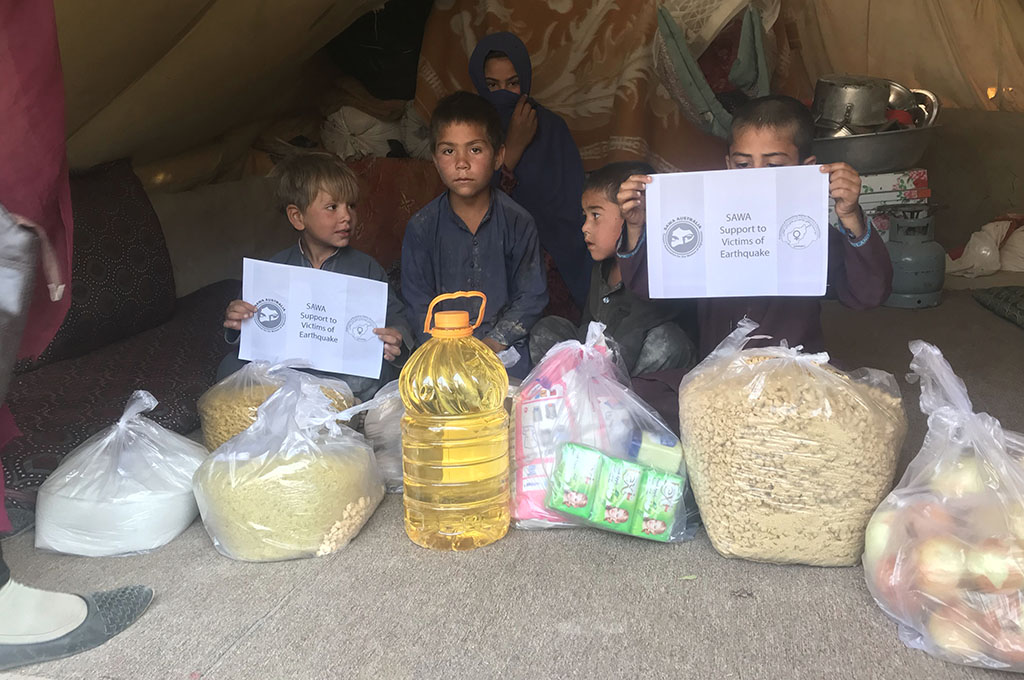 An earthquake measuring moment magnitude 6.2 struck southeastern regions of Afghanistan on 22nd June 2022, that demolished tens of houses in Paktika and Khost Provinces. The official statistics show that 1,163 people (including 155 children) died and more than 3,600 others were injured.
Food distribution by OPAWC to deprived Afghan women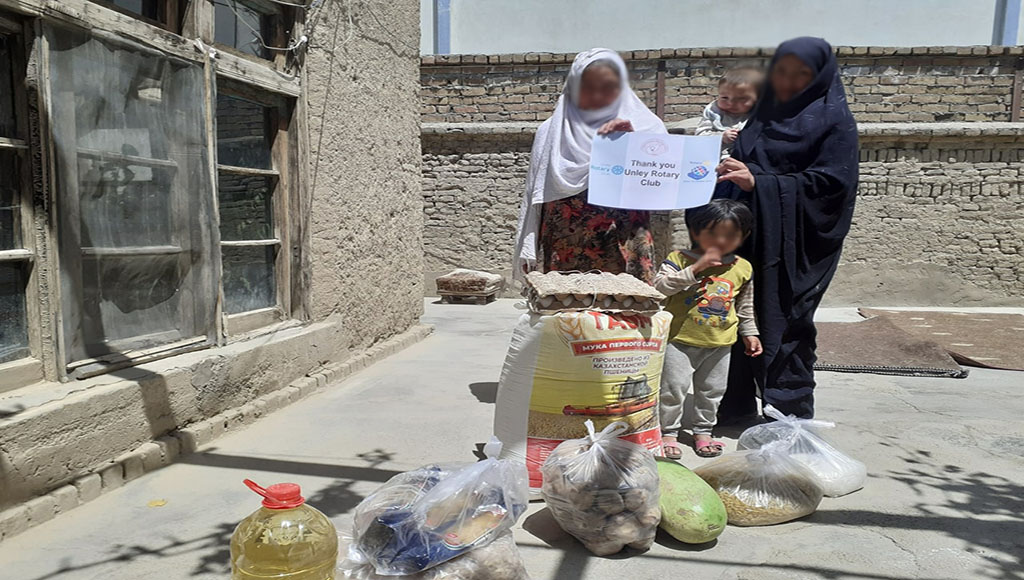 Through the generous donations of Rotary Club Australia, OPAWC provided food packages to many needy families in Afghanistan. In the critical situation faced by Afghan people, we thanks our great supporters in Australia for their solidarity and help.
Here are short stories of a number of women who were given the food packages: 
OPAWC Afghan Women Training Center in Kabul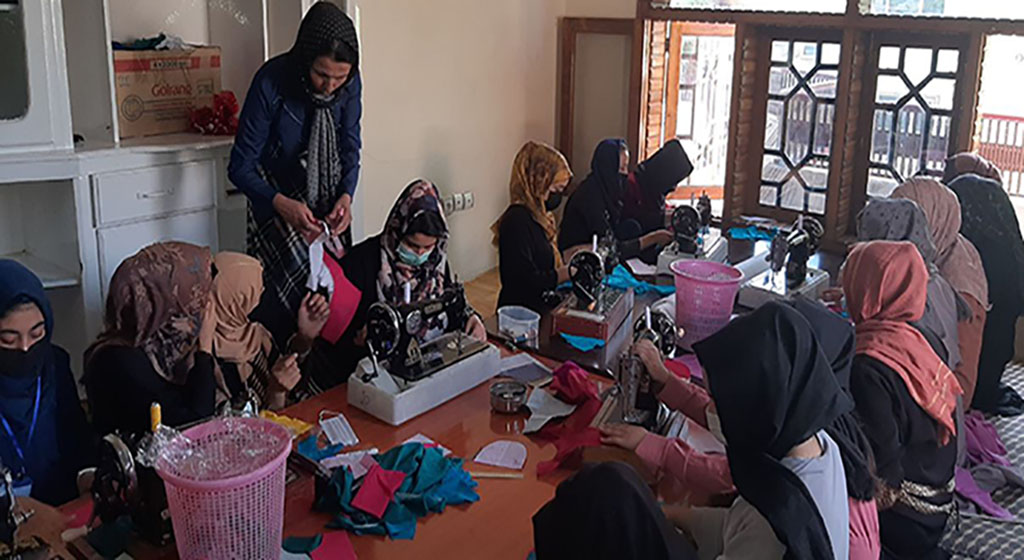 OPAWC Vocational Training Centre (VTC) funded by SAWA Australia is a center where Afghan women gather to build their capacity in tailoring and cloth making. They also have the opportunity to take part in literacy, English and computer classes. In addition, OPAWC also provides education to the children of women participating in different classes.
In the harsh current conditions of Afghanistan where over 90% of population lives under the poverty line and opportunities for women are fading in the society, our center helps some very deprived and needy women to learn and make a living. Such programs are most needed now than ever.
OPAWC event on the International Women's Day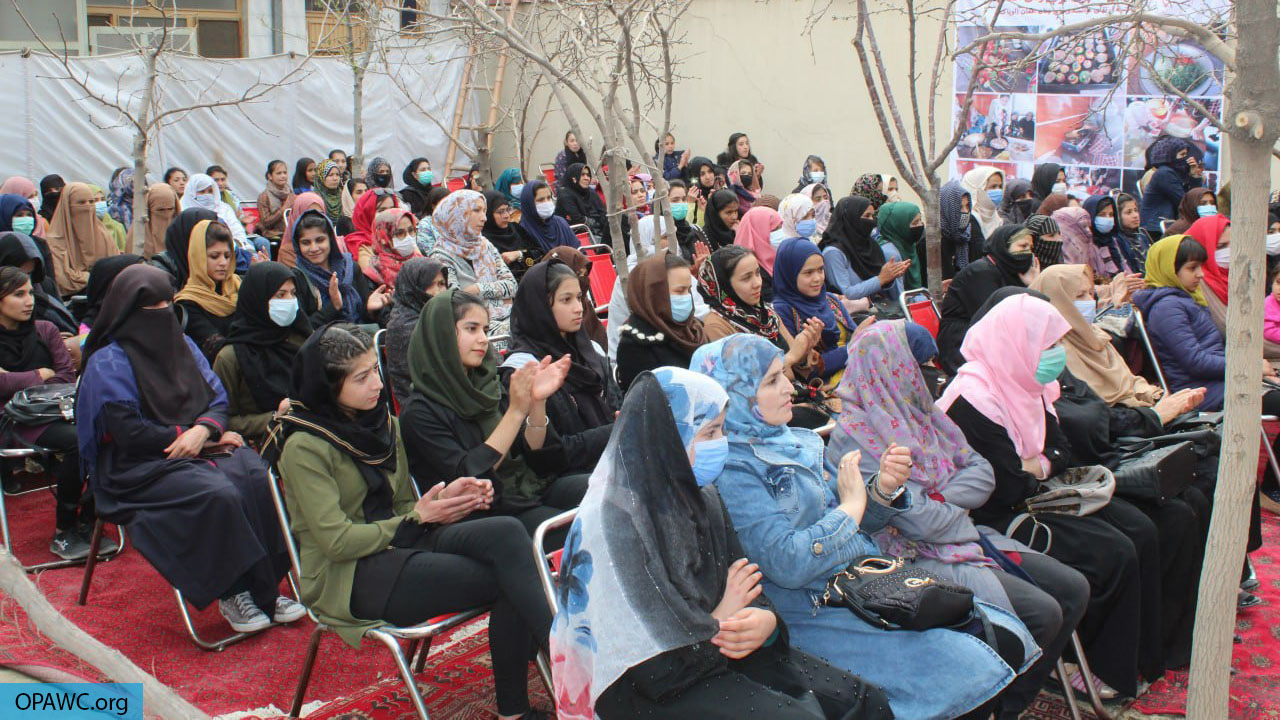 Organization of Promoting Afghan Women's Capabilities (OPAWC) in addition to providing various vocational training courses and other activities for women and girls, has always seized opportunities to bring women together and implement programs to raise their awareness and capacity.
The event, held on March 18, 2021, is an example of these efforts. This gathering was mainly in connection with March 8, International Women's Day which was attended by a large number of students and teachers of OPAWC course. In addition to the content and themes about women and their struggles and the current situation in the country, music pieces were also included in the program. The venue was decorated with pictures and posters of OPAWC activities.
Remembering Professor Matthias Tomczak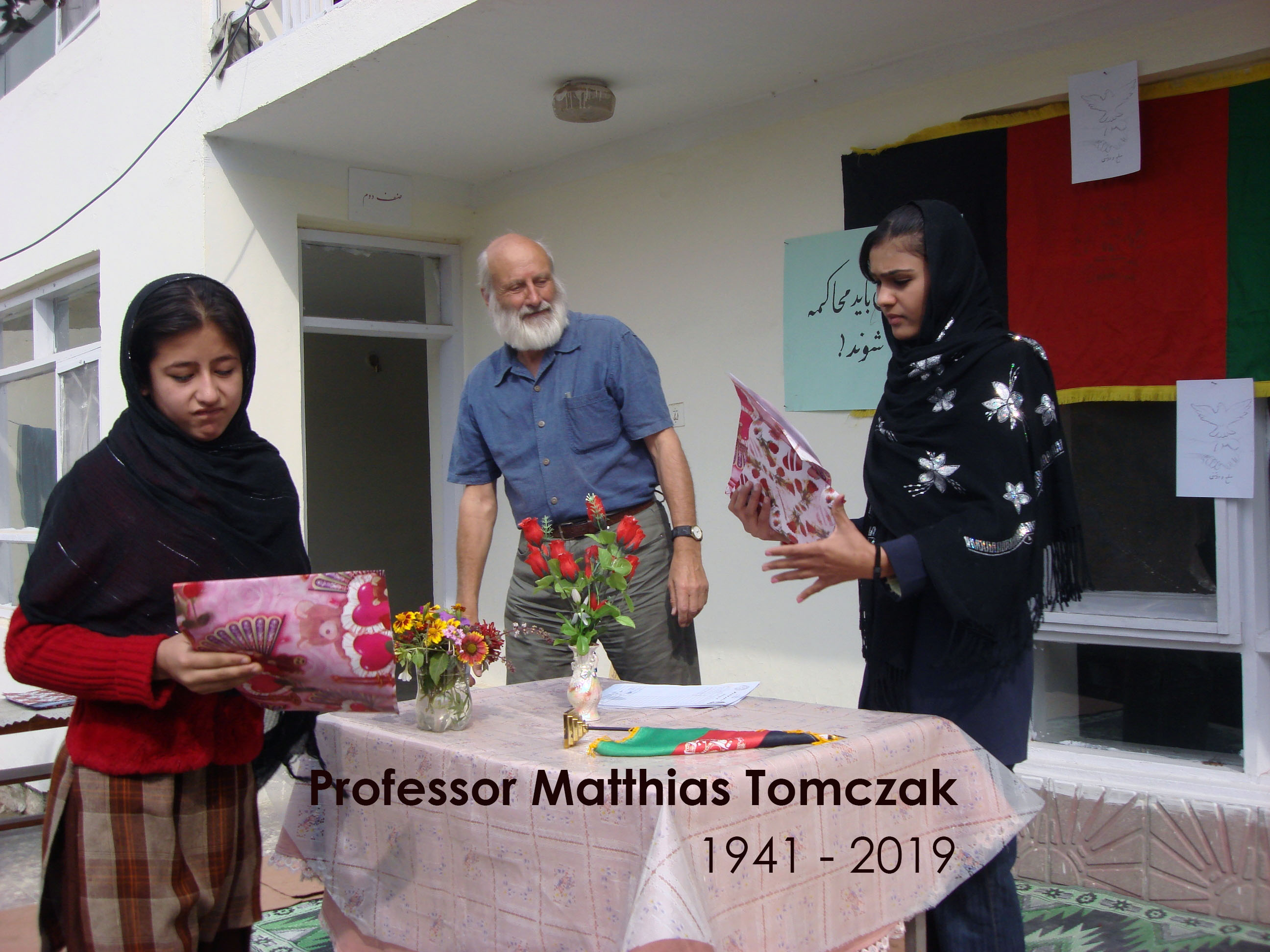 We were very saddened to hear of the death of Professor Matthias Tomczak and will always remember him for his tireless works for Afghan women. As the Convener of SAWA-Australia (SA), Professor Tomczak directed a sponsorship campaign in Australia for Afghan women that helped OPAWC to lay the foundation stone of OPAWC's Vocation Training Center in Kabul in 2008. Through his efforts, this women center expanded over time to become an educational hub for hundreds of women and girls offering quality education in literacy and handicraft.
The SAWAN (May 2018) was published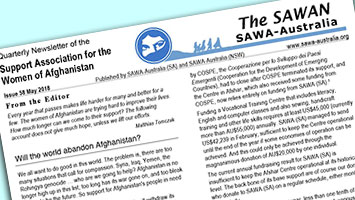 Our dear friends and supporters in Australia, The Support Association for the Women of Afghanistan (SA), just published May 2018 addition of their quarterly newsletter SAWAN which you can download from here.
With thanks for covering some activities of OPAWC in this newsletter.