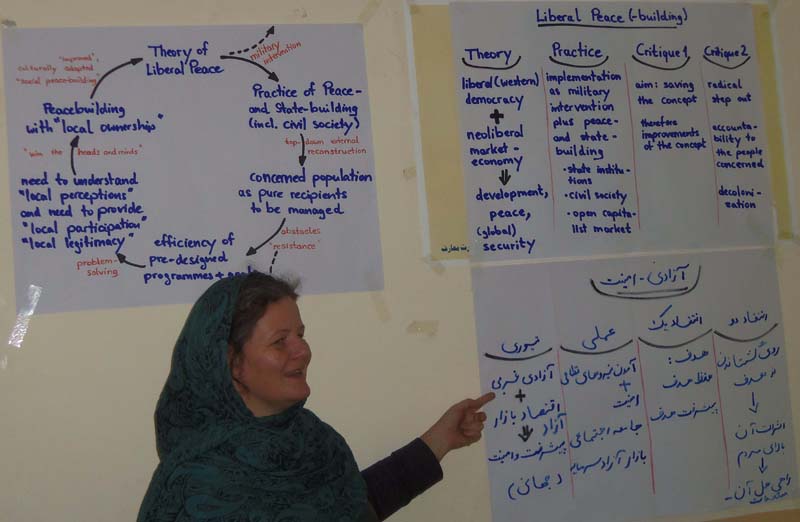 OPAWC staff and Students Participated in a one day Training work on the critique of Liberal Peace Building and on Theory and Methodology of Decolonization.
The training was arranged by a German supporter Mechthild, a German supporter, and  held in the Vocational Training Center on  8th October2012.
Different aspect of liberal peace building were  explained:
Liberal Peace Building
Critique of arguments
Decolonization Knowledge
Visibility of Afghan grass rood peace knowledge
The above points were explained through different ways and through examples.
The instructors and students found it very useful and worked with the trainer with motivation and interest.