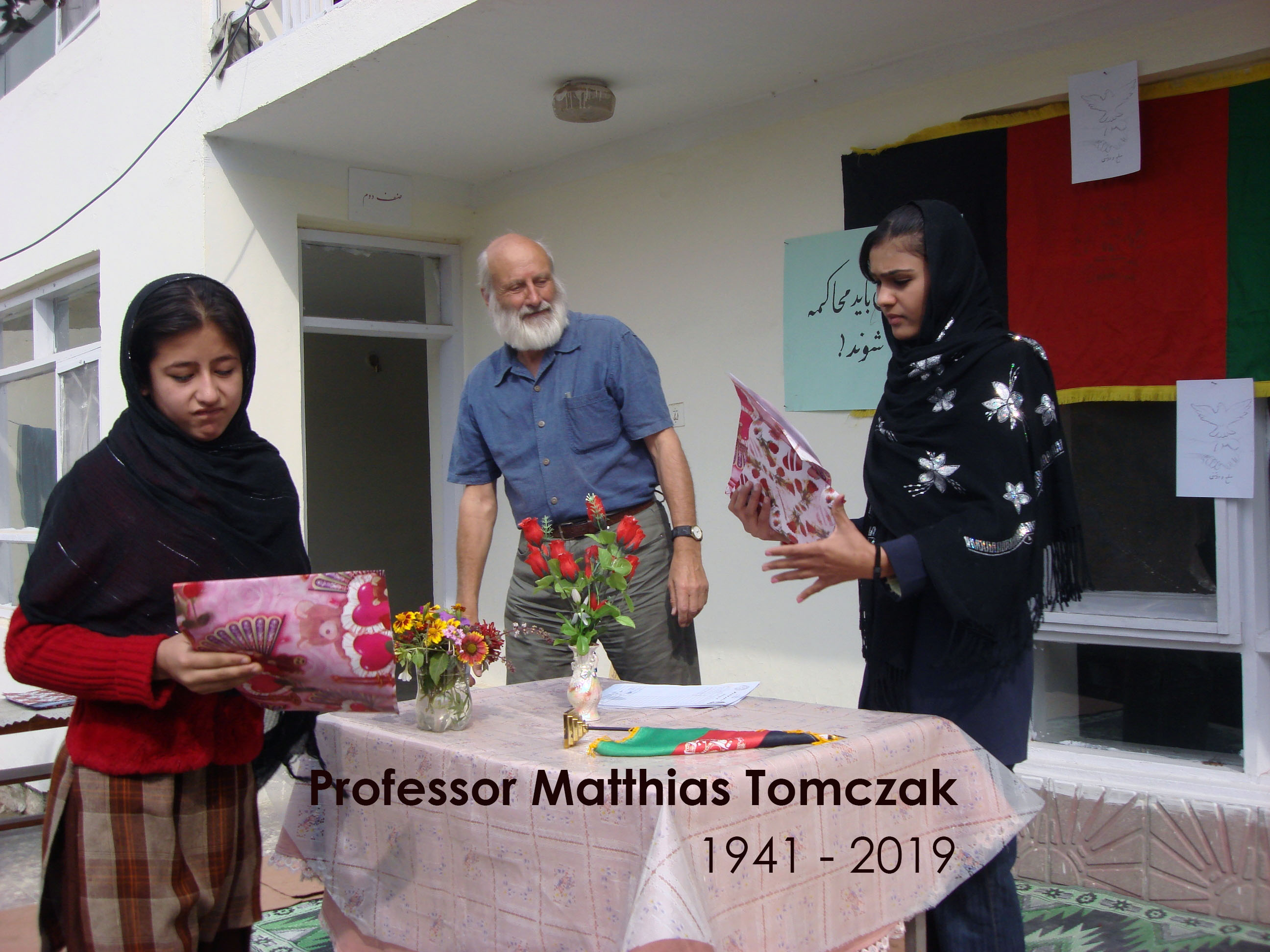 We were very saddened to hear of the death of Professor Matthias Tomczak and will always remember him for his tireless works for Afghan women. As the Convener of SAWA-Australia (SA), Professor Tomczak directed a sponsorship campaign in Australia for Afghan women that helped OPAWC to lay the foundation stone of OPAWC's Vocation Training Center in Kabul in 2008. Through his efforts, this women center expanded over time to become an educational hub for hundreds of women and girls offering quality education in literacy and handicraft.
Despite battling with the evil cancer, Professor Tomczak untiringly dedicated his time to Afghan women and children. He built up a wide network of support in Australia resulted to various humanitarian projects for Afghanistan including a community health center in Farah and scholarship fund for orphanage' graduates.
We all Afghans will remember him loving memory and extraordinary character forever.