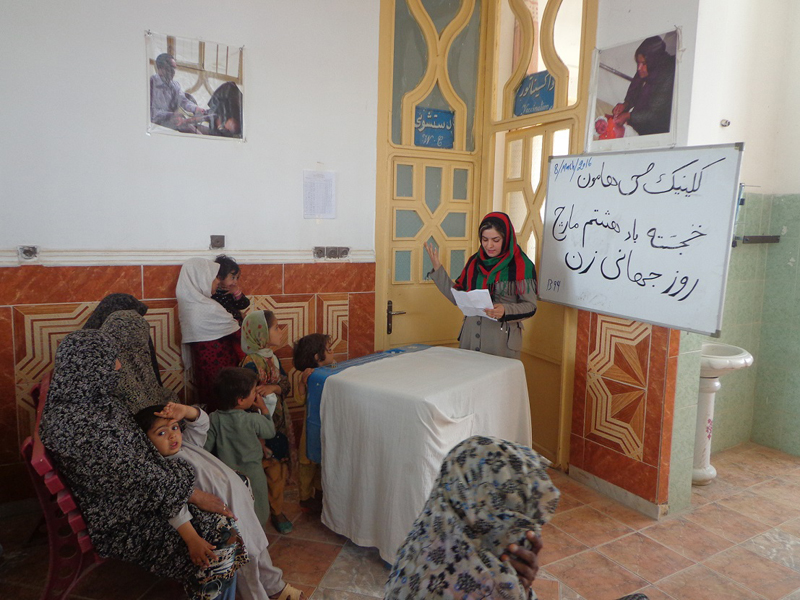 Hamoon is a health Center small in size but big effort and results. In addition to the treatments of helpless, poor widows and children, it does much other humanitarian work in order to help the women to enhance their knowledge and be aware of their rights. These programs include awareness programs such as benefits of breast feeding for the new born babies, guides towards prevention of consecutive pregnancies, workshops on women's rights, family and social rights, struggle against illiteracy, domestic violence and drug use and their effect on the family, particularly children, and other issues.
Recently, Hamoon celebrated the International Women's Day (8March). Many patients participated with interest, and the staff and some patients presented speeches and poems. The program was very good for the staff and for the patients, it gave them confidence that they are not alone in these critical times, and that OPAWC, and in particular the Hamoon Health Center, is on their side.
OPAWC believes that changes can be brought about even through small actions, in little steps. In the past the women were not ready to solved as a result of such awareness programs. OPAWC hopes that one day all Afghan women become educated and aware of their rights and free from all kind of violence in the community and that they gain equal rights, with peace, justice and harmony in Afghanistan.