Remembering Professor Matthias Tomczak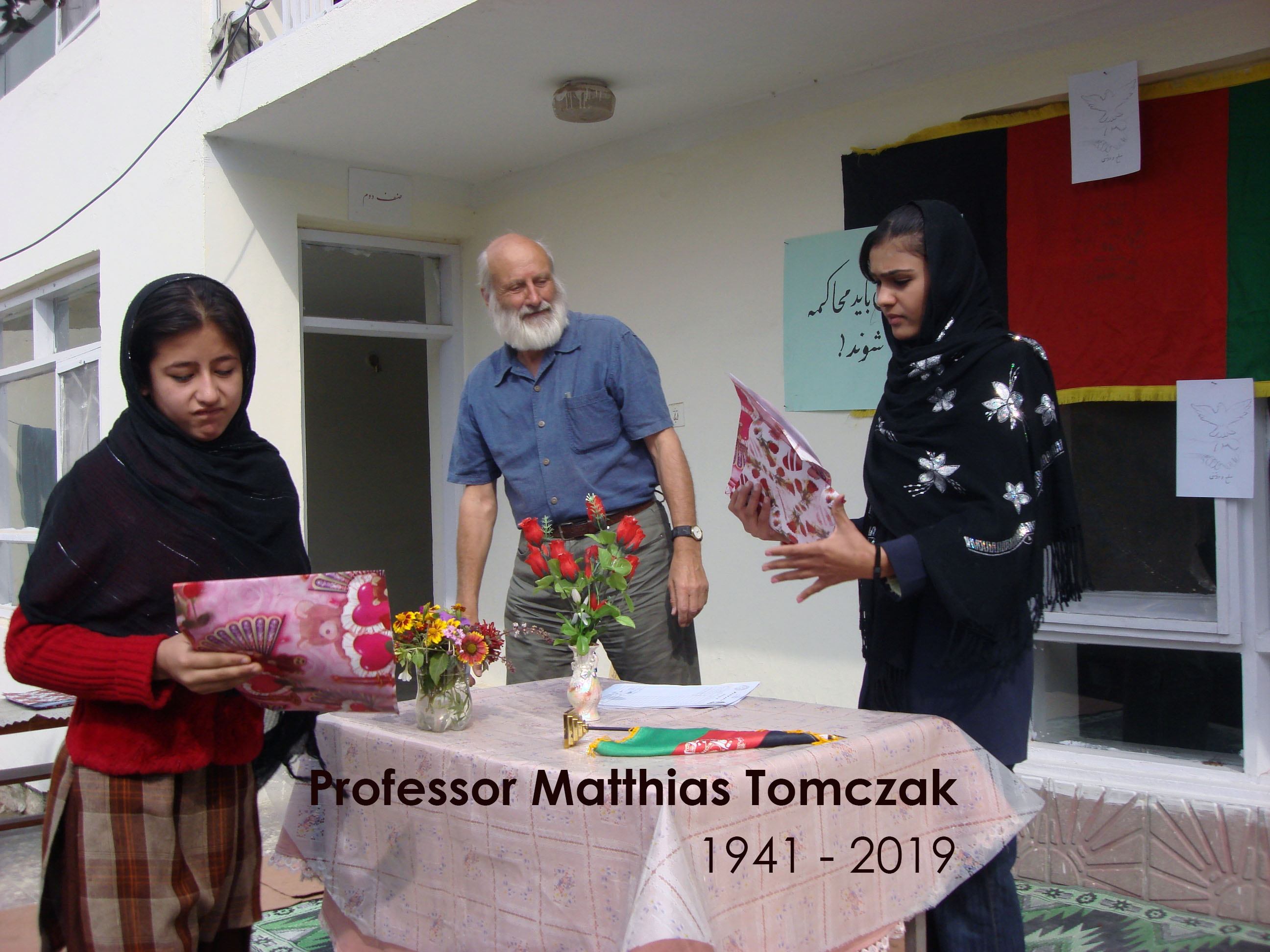 We were very saddened to hear of the death of Professor Matthias Tomczak and will always remember him for his tireless works for Afghan women. As the Convener of SAWA-Australia (SA), Professor Tomczak directed a sponsorship campaign in Australia for Afghan women that helped OPAWC to lay the foundation stone of OPAWC's Vocation Training Center in Kabul in 2008. Through his efforts, this women center expanded over time to become an educational hub for hundreds of women and girls offering quality education in literacy and handicraft.
The SAWAN (May 2018) was published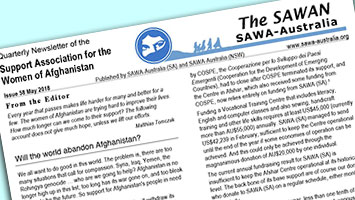 Our dear friends and supporters in Australia, The Support Association for the Women of Afghanistan (SA), just published May 2018 addition of their quarterly newsletter SAWAN which you can download from here.
With thanks for covering some activities of OPAWC in this newsletter.
Spring 2017 Newsletter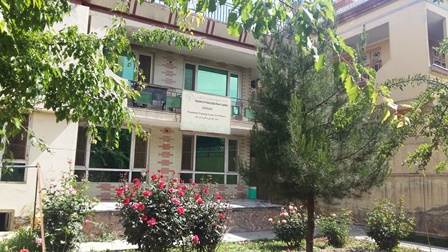 Nowruz, marks the Afghan New Year, each year on March 21st. It is also the time which marks the beginning of the academic year. Schools as well as other educational institutions open after long three months' winter break. In OPAWC, the vocational training center also has been started with the arrival of spring. This year is the beginning of new plans, hopes and dreams for all students of this center.
With the start of new academic year, students have left behind the distresses and problems of the long winter. Just like the flowers blooming, the students are also refreshed, wanting to learn new skills in the course of the year.  OPAWC's center employees are glad that their hard works is outputting positive results. Their students are learning a lot of skills. In the tailoring course, the women have reached to that level that they can provide their needs and they are self-sufficient now. Moreover, from the literacy courses, a numbers of women have been admitted in different grades at public schools and are continuing their studies.
Celebration of International Women's Day in OPAWC centers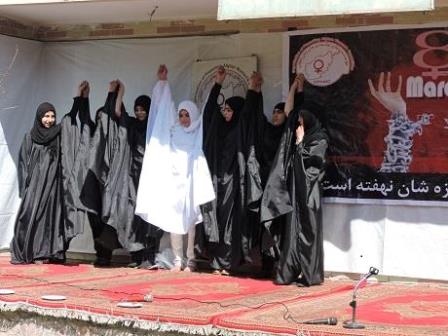 International Women's Day is the day of solidarity of women across the globe. On this day the organizations, parties and democratic and revolutionary individuals, especially those freedom loving women who struggle for their rights, vow once again to continue their tireless efforts for women's rights and equality.
OPAWC has been a pioneer in all issues related to women and has been active and participated in all social programs to raise its voice and to defend the women to every degree possible.
This year OPAWC celebrated International Women's Day in four provinces: Kabul, Heart, Farah and Nangarhar. Each province had its separate program with speeches, national songs and theater performance. The themes of all speeches were approximately the same, about the present worsening of conditions for women and the bad situation of the country in general.
One Billion Rising in Afghanistan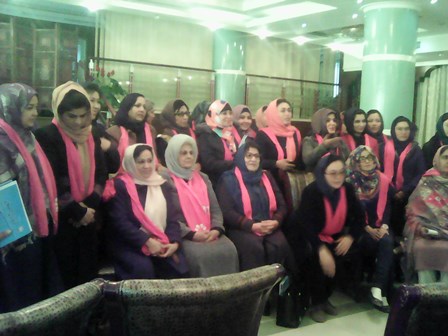 On Monday 13 February 2017 OPAWC participated for the second time in One Billion Rising (OBR) of Women in Afghanistan.
This day is celebrated in most countries of the world to end violence and injustice against women. Billions women and men are participating in this rise to stop violence against women, to decrease different types of injustice and cruelty against women and foster solidarity among them.
Women should not be like a symbol in society, they must have the chance to achieve their goals and fulfil their hopes, reach their aims for which they are struggling in their lives, and to find their own place and equal rights in the society.
The 10th graduation celebration of women from OPAWC VTC
On Monday 23rd of January 2017, we had a celebration for our students who studied one year in our training centers. The aim of this gathering was to give Merit and Completion Certificates to 182 students who came to these centers accepting all risks and difficulties to finish their literacy and skill programs.
This day was a very special day for our students, who learn thousands of new things, thus making changes to their lives, turning from beggars to confident women. They celebrated this graduation with enthusiasm.
Most of the students who had learned literacy and handicrafts skills in OPAWC's Training Centers participated in the program, but more importantly the women prepared and handled the entire event themselves and provided a most interesting program, which is a great achievement for OPAWC.
World Teachers' Day in the Vocational Training Centre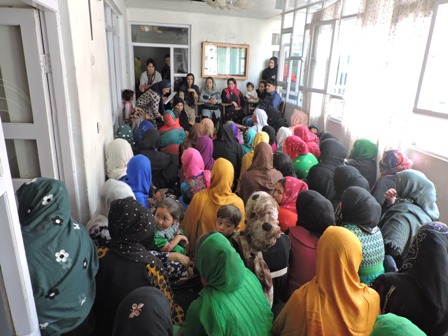 World Teachers' Day is celebrated around the world on 5 October 2016. In Afghanistan it is celebrated in every state institution, but unfortunately all these celebrations are just symbolic and theatrical. While Teachers' Day is celebrated in Kabul, schools are closed in more than half the country due to heavy fighting and insecurity.
OPAWC celebrated World Teachers' Day in both sections of the Vocational Training Centre. The program included a variety of themes such as speeches and poems about Teachers' Day in different languages and concluded with gifts for teachers by OPAWC staff.
International Peace Day in Kabul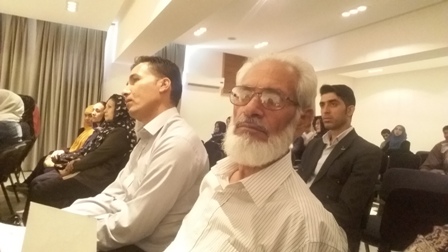 International Peace Day is observed every 21 September to promote peace and stop war and bloodshed across the world. 
In Afghanistan, International Peace Day is also being celebrated through holding traditional gatherings, events and sport competitions throughout the country by civil society entities and social groups and governmental institutions.
OPAWC participated in the International Peace Day gathering held by AWN (Afghan Women's Network) with collaboration of the Ministry of Women's Affairs. In this gathering high ranking members of the government and civil society organizations including OPAWC participated.