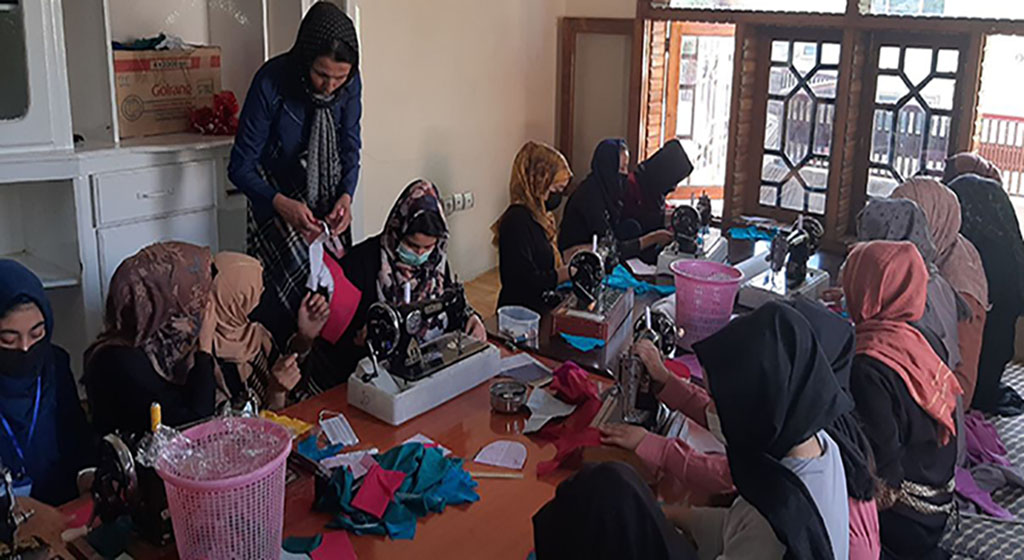 OPAWC Vocational Training Centre (VTC) funded by SAWA Australia is a center where Afghan women gather to build their capacity in tailoring and cloth making. They also have the opportunity to take part in literacy, English and computer classes. In addition, OPAWC also provides education to the children of women participating in different classes.
In the harsh current conditions of Afghanistan where over 90% of population lives under the poverty line and opportunities for women are fading in the society, our center helps some very deprived and needy women to learn and make a living. Such programs are most needed now than ever.
Taliban have imposed many restrictions on women, so we are forced to follow the new rules in order to continue the project. For instance, men are not allowed to teach women or enter the classes. For the time being girls are banned from school above class 6 which confines millions of girls across Afghanistan in their homes, which caused increase of violence, self-immolation and forced marriage among young girls.
VTC is a small initiative to counter the current women's rights catastrophe in the country. We work hard to increase the beneficiaries of the center.
Our deep thanks to dear friends in Australia for enabling us to carry on the project through their hard work and dedication.