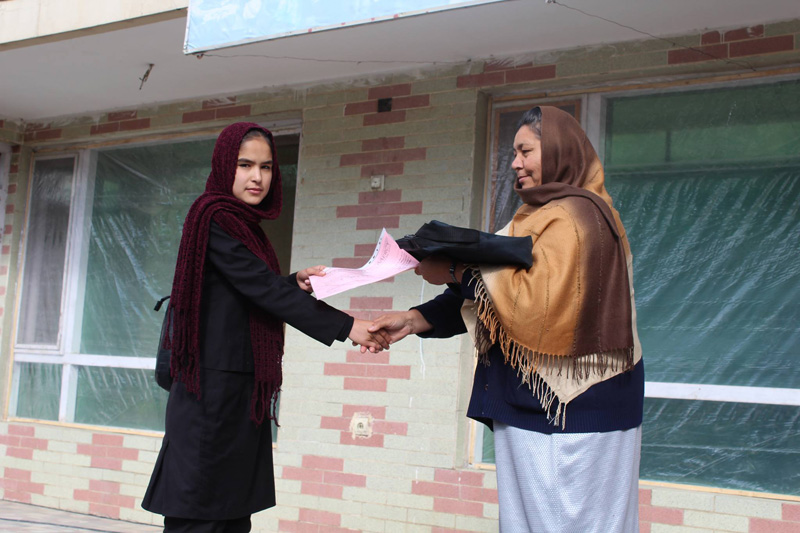 Over a  two-month period OPAWC arranged training session about gynecological issues for the women of the VTC.
The training was held once a week in the VTC campus and run by Operation Mercy trainers. The program was very important and interesting for all women.
Issues discussed included pregnancy, what women should do during this period, the various problems that can occur such as bleeding, high blood pressure, swelling of face and feet etc. The program stressed that such problems should be consider seriously. Similarly, issues of nutrition during pregnancy, heavy activities, miscarriages etc. were discussed in details.
On the last day some guests were invited from different sectors, among them Dr. Karima  Salak the Head of Kabul Women Affairs. Salak appreciated OPAWC's activities and praised OPAWC for what OPAWC is doing to help women overcome the difficulties in their lives.